The Patio and the Barns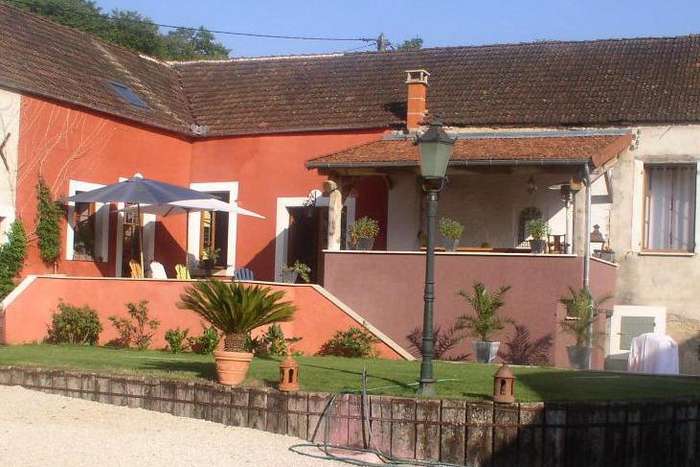 The patio
You will certainly find calm and tranquillity in this charming residence.
By accessing the patio from the kitchen you will enter a covered terrace.
You will definitely be able to enjoy long summer barbecues with friends and family.
The patio is enclosed and private. Young children can play in total safety.

A lawn awaits your sunbathing sessions and siestas. A (6.50 m x 4.00 m) heated wooden swimming pool which is very safe for children will only add to your enjoyment.
The Barns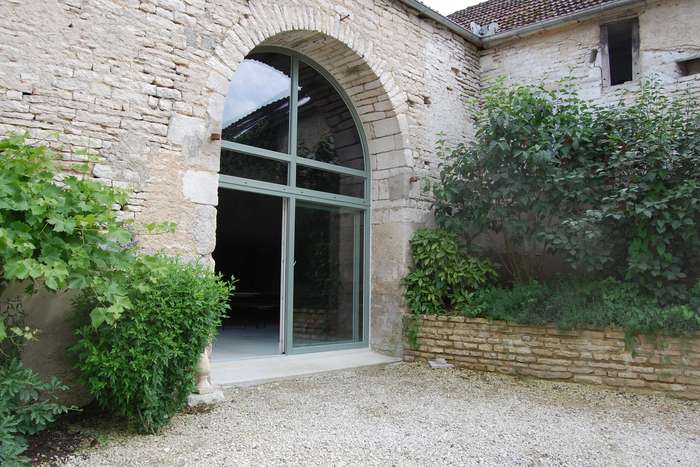 Un plus à ne pas négliger
Two barns, each 120 m2, will give sheltered parking and an ideal place to have many parties.
Available to you are the following:
Table tennis
Boules game
Hot stone for BBQ
Teak deck and armchairs with cushions
Fire logs
Salle de réception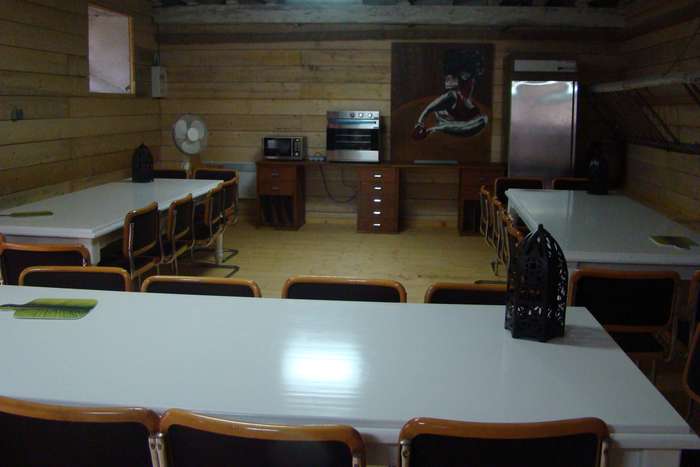 Réceptions et séminaires
Cette salle de réception, entièrement restaurée est un espace d'accueil raffiné pour vos manifestations professionnelles et familiales.
Spacieuse, agréablement aménagée et entièrement adaptable à vos toutes manifestations, elle offre une capacité d'accueil d'environ 50 personnes assises et de 100 personnes pour des cocktails. Elle sera le temoin des repas et des événements regroupant nos hôtes de "La Ferme de Chaouen" et du gîte "Chez Mon Voisin".
Salle fitness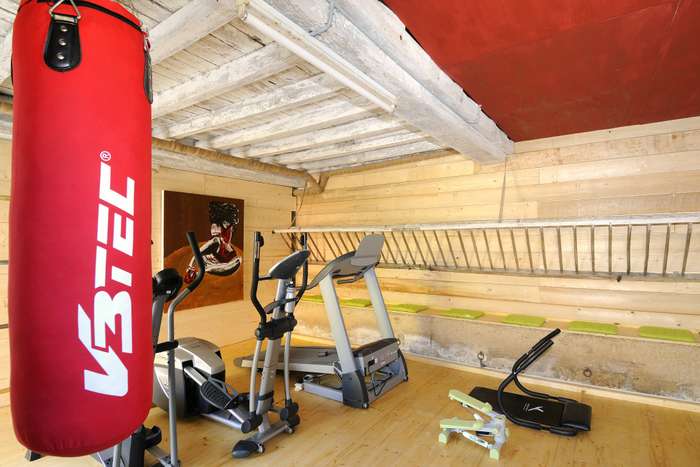 Tout pour garder la forme
Une superbe salle fitness vous attend pour des séances de remise en forme.
Equipements à votre disposition
Tapis de course
Sac de frappe avec gants
Steppers
Elyptiques
Tapis de sol
Piscine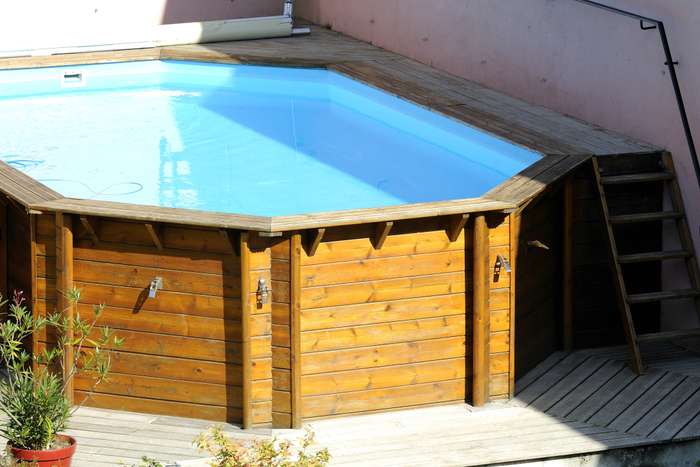 La piscine
Une piscine extérieure, chauffée, hors sol (6.50m X 4.00m), en eau du 1er mai au 30 septembre, sans danger pour les enfants, dont les parements de bois s'harmonisent bien avec le patio, contribuera à l'agrément de vos vacances.